William T. Vollmann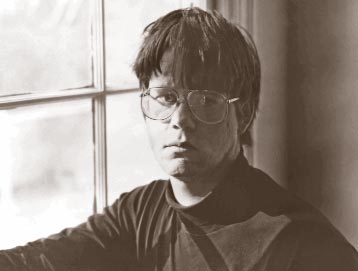 Born: 28-Jul-1959
Birthplace: Los Angeles, CA

Gender: Male
Race or Ethnicity: White
Sexual orientation: Straight
Occupation: Author
Nationality: United States
Executive summary: An Afghanistan Picture Show
Vollmann apparently enjoys visiting war zones. He stayed with the Afghan mujaheddin during the Soviet occupation in the early 80's, the story of which is documented in An Afghanistan Picture Show. He visited Somalia in the 1990's.
Owns a SIG-Sauer 9mm P226 (a fine gun by any standard) which in one incident he brandished successfully for self defense in the Tenderloin area of San Francisco.
Currently resides in Sacramento, CA.
University: Deep Springs College
University: Cornell University

Author of books:
Bright and Risen Angels (1987, novel)
The Rainbow Stories (1989, short stories)
Whores for Gloria (1991, novel)
13 Stories and 13 Epitaphs (1991, short stories)
An Afghanistan Picture Show (1992, nonfiction)
Butterfly Stories (1993, novel)
Open All Night (1995, novel)
The Atlas (1996, short stories)
The Royal Family (2000, novel)

Do you know something we don't?
Submit a correction or make a comment about this profile

Copyright ©2019 Soylent Communications