Whitey Bulger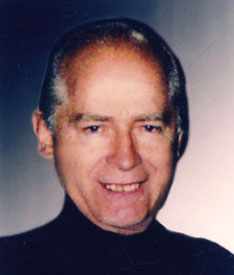 AKA James Joseph Bulger, Jr.
Born: 3-Sep-1929
Birthplace: Boston, MA
Died: 30-Oct-2018
Location of death: Bruceton Mills, WV
Cause of death: Murder
Remains: Buried, Saint Joseph Cemetery, West Roxbury, MA

Gender: Male
Religion: Roman Catholic
Race or Ethnicity: White
Sexual orientation: Straight
Occupation: Criminal
Nationality: United States
Executive summary: Boston crimelord
Boston-area organized crime leader, whose concurrent service as an FBI informant led the feds to generally ignore his crimes for almost twenty years. Tipped off to a pending indictment in 1994, he vanished, and spent more than a decade on the FBI's Ten Most Wanted list. Arrested in California on 22 June 2011 and promptly extradited to Massachusetts, where he faces myriad charges including nineteen counts of murder.
The families of three of his alleged murder victims have successfully sued the federal government for more than $2.5M in compensation, with courts finding the FBI partially liable for the killings due to the agency's "negligence" and "wildly reckless behavior" in shielding Bulger from prosecution.
Father: James Bulger (laborer)
Mother: Jane McCarthy
Brother: John Bulger
Brother: William Bulger (former President of the Massachusetts Senate)
Girlfriend: Theresa Stanley (until 1994)
Girlfriend: Catherine Elizabeth Greig (dental hygienist, until his death)

FBI's Ten Most Wanted Fugitives
Murder (19 counts)
Racketeering
Extortion
Money Laundering
Conspiracy (to commit murder)
Conspiracy (to commit extortion)
Conspiracy (to commit money laundering)
Drug Smuggling
Inmate: Alcatraz Federal Penitentiary (1959-62)
Inmate: Leavenworth Federal Penitentiary (1962-63)
Irish Ancestry

FILMOGRAPHY AS ACTOR
Whitey: United States of America v. James J. Bulger (18-Jan-2014) · Himself

Do you know something we don't?
Submit a correction or make a comment about this profile

Copyright ©2019 Soylent Communications