Sai Baba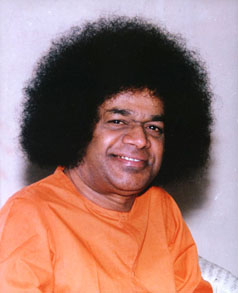 AKA Satyanarayan Raju
Born: 23-Nov-1926
Birthplace: Puttaparthi, Andhra Pradesh, India
Died: 24-Apr-2011
Location of death: Puttaparthi, Andhra Pradesh, India
Cause of death: Respiratory failure

Gender: Male
Religion: Cult
Race or Ethnicity: Asian/Indian
Sexual orientation: Gay [1]
Occupation: Religion
Nationality: India
Executive summary: Sex-crazed avatar
Satyanarayan Raju was the self-proclaimed second incarnation of Sai Baba, that is to say, the reincarnation of Shirdi Baba, and therefore sometimes addressed as "He who is the undifferentiated incarnation of Shirdi Sai Sakthi and He who is the Embodiment of Shirdi Sai." Raju's worldwide cult was based in India, where he lived in a fortified ashram.
Sai Baba grappled with the fallout from allegations of sexual abuse allegedly perpetrated by him. Several alleged victims came forward with their stories. In 2000, former devotee Hans de Kraker went public with his claim that Sai Baba tried to force him to perform oral sex on the guru: "It is devastating to realize the man you see as a spiritual master is simply conning people for his own sexual gratification." How long it took de Kraker to realize this is not recorded.
The omniscient Sai Baba claimed to have performed miracles, such as raising the dead and the production of gold jewelry out of thin air, and foresaw his own death in the year 2022 at the age of 96, after which he would be reincarnated a third time. He died a decade ahead of schedule, in 2011.
---
[1] Michelle Goldberg, "Untouchable?", Salon, 25 July 2001.

Father: Pedda Venkama Raju
Mother: Easwaramma
Brother: Seshama Raju
Sister: Venkamma
Sister: Parvathamma


Founded Religion
Died Intestate
Risk Factors: Yoga


Official Website:
http://www.srisathyasai.org.in/





Do you know something we don't?
Submit a correction or make a comment about this profile






Copyright ©2019 Soylent Communications