Madame Tussaud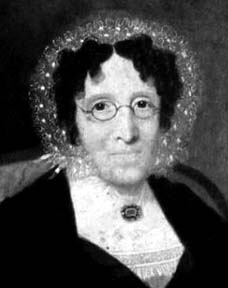 AKA Marie Grosholz
Born: 1-Dec-1761
Birthplace: Strasbourg, France
Died: 16-Apr-1850
Location of death: London, England
Cause of death: unspecified

Gender: Female
Race or Ethnicity: White
Sexual orientation: Straight
Occupation: Sculptor, Curator
Nationality: France
Executive summary: Wax sculptor
Madame Tussaud was born Marie Grosholtz in Strasbourg, France. Her father having died in the Seven Years War two months before her birth, Marie was raised by her uncle, Philippe Curtius, a doctor in Berne, for whom her mother was housekeeper. Curtius had attracted the attention of the Prince de Conti with his beautiful anatomical wax models, and in 1776 was induced to move to Paris, abandon his profession, and practice wax modelling as a fine art. His house became the resort of many of the talented men of the day, and here he brought his niece at the age of six, teaching her to model in wax. She became such an adept that she early modelled many of the great people of France: her first subject was Voltaire in 1777, and later effigees included Jean-Jacques Rousseau and Benjamin Franklin. She was sent to stay at the palace at Versailles to tutor the sister of Louis XVI, Elizabeth, in the technique.
It was from Curtius's exhibition that the mob obtained the busts of Jacques Necker and the Duke of Orleans that were carried by the procession when on 12 July 1789 the first blood of the French Revolution was shed. Marie was imprisoned for three months in 1793, on account of her Versailles connection. As the guillotine perpetrated its bloody work, she was compelled to produce deathmasks from the decapitated heads -- often those of her former acquaintances at the court, and later those of the revolutionaries Jacques René Hébert, Georges Jacques Danton, Robespierre, and Jean-Paul Marat.
In 1794, Marie's uncle died and bequeathed to her his collection of wax models. The following year she married François Tussaud, an engineer, and secured permission from Napoleon Bonaparte to leave France for England. She brought with her both her uncle's main exhibition of notables and his sideshow, later dubbed the Chamber of Horrors, which showcased the casualties of the revolution. Her wax figures were a success in London, such that Tussaud took them on a travelling exhibition which wandered the isles for some thirty years until finding a permanent London home in Baker Street in 1833. In 1842 she sculpted the self-portrait that faces tourists as they enter the museum.
Madame Tussaud died on 16 April 1850. She was succeeded by her son Francis Tussaud, he by his son Joseph, and he again by his son John Theodore Tussaud (b. 1859). The exhibition was moved in 1884 to a large building in Marylebone Road. In 1925 the museum was ravaged by fire, destroying many of the models, but the molds were undamaged allowing them to be remade.
Father: Joseph Grosholz (officer, killed in the Seven Years War)
Mother: (housekeeper to Philippe Curtius)
Husband: François Tussaud (engineer, m. 1795, two sons)
Son: Francis Tussaud

Do you know something we don't?
Submit a correction or make a comment about this profile

Copyright ©2019 Soylent Communications