William Donohue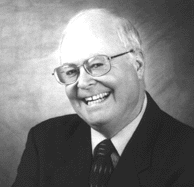 AKA William A. Donohue
Born: 18-Jul-1947
Birthplace: Manhattan, NY

Gender: Male
Religion: Roman Catholic
Race or Ethnicity: White
Occupation: Activist
Nationality: United States
Executive summary: Catholic League president
Military service: USAF (4 years)
"Who really cares what Hollywood thinks? All these hacks come out there. Hollywood is controlled by secular Jews who hate Christianity in general and Catholicism in particular. It's not a secret, okay? And I'm not afraid to say it. [...] Hollywood likes anal sex. They like to see the public square without nativity scenes. I like families. I like children. They like abortions. I believe in traditional values and restraint. They believe in libertinism."
"Well, first they said [The Passion of the Christ] was anti-Semitic. That didn't work. Then they said it was too violent. That didn't work. Then they said it was S&M. That didn't work. Then they said it was pornography. That didn't work. Now they're saying it's fascistic queer-bashing. That kind of language would ordinarily get somebody taken away in a straitjacket and -- put you in the asylum. I don't know what about -- the queer-bashing is all about. I'm pretty good about picking out who queers are and I didn't see any in the movie. I'm usually pretty good at that."
During an interview on CNN (March 31, 2010), Donohue opined:
"I'm Irish. Everybody who has half a brain knows that the Irish have a bigger problem with alcoholism than the Italian and the Chinese, for example. Now, does that mean because you're an Irishman therefore you are driven to become an alcoholic? Of course not. What it means, though: if your group is overrepresented in a particular problem area, you ought to explore it. Yes, there's a connection between the Irish and alcoholism. And yes, there's a connection between homosexuality and sexual abuse of minors."
High School: (Catholic school, Queens, NY)
University: BA, New York University
Teacher: St. Lucy's School, Harlem, NY
University: New School of Social Research
Professor: La Roche College, Pittsburgh, PA
University: PhD Sociology, New York University (1980)


Ave Maria Institute
Catholic League for Religious and Civil Rights President 1993-
Catholic War Veterans
Catholics United for the Faith
Educational Freedom Foundation
The Heritage Foundation Bradley Resident Scholar
Hibernian Society
Howard Center for Family, Religion, and Society
Jewish Action Alliance
National Association of Scholars
National Coalition to End Judicial Filibusters
Society of Catholic Social Scientists
Washington Legal Foundation Board of Advisors
Irish Ancestry
Risk Factors: Homophobia


Author of books:
On the Front Line of the Culture War: Recent Attacks on the Boy Scouts of America (1996, Claremont Institute)
Twilight of Liberty: The Legacy of the ACLU (1994, Transaction Publishers)
The New Freedom: Individualism and Collectivism in the Social Lives of Americans (1990, Transaction Publishers)
The Politics of the American Civil Liberties Union (1985, Transaction Publishers)





Requires Flash 7+ and Javascript.



Do you know something we don't?
Submit a correction or make a comment about this profile






Copyright ©2019 Soylent Communications