Joanna Russ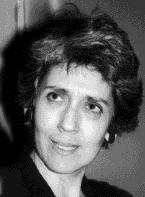 AKA Joanna Ruth Russ
Born: 22-Feb-1937
Birthplace: New York City
Died: 29-Apr-2011
Location of death: Tucson, AZ
Cause of death: Stroke

Gender: Female
Race or Ethnicity: White
Sexual orientation: Lesbian
Occupation: Author
Nationality: United States
Executive summary: The Female Man
A major part of the feminist wave that swept science fiction in the 1970s, author Joanna Russ is best known for The Female Man, and for such additional works as the Hugo Award winning novella "Souls", the Nebula Award winning "When It Changed", and the novel We Who Are About To. Russ is also the author of such critical works as What Are We Fighting For?: Sex, Race, Class, and the Future of Feminism (1998), To Write Like a Woman: Essays in Feminism, and Science Fiction (1995), and Magic Mommas, Trembling Sisters, Puritans and Perverts: Feminist Essays (1985). Her work as a science fiction reviewer won her the Pilgrim Award for science fiction criticism.
Russ grew up in the Bronx. She nourished an interest in exotic flora and fauna by spending "[half her childhood] in the Bronx Zoo and half in the Botanical Gardens". As a senior in high school, she was selected as one of the top ten Westinghouse Science Talent Search Winners. In 1957 Russ received her BA with High Honors in English from Cornell University. An MFA followed from the Yale University School of Drama in 1960.
Her first science fiction publication came in 1959 with "Nor Custom Stale", published in The Magazine of Fantasy and Science Fiction. Russ meanwhile pursued her teaching career, teaching English at various universities, including Cornell University, SUNY at Binghamton, and the University of Colorado at Boulder. She has, since 1970, held positions as a lecturer in speech, assistant professor of English, and finally professor of English at the University of Washington. She was a National Endowment for the Humanities Fellow in 1974-75.
Soon to be well known as a feminist, in 1969 Russ disclosed her identity as a lesbian. Lesbianism also features as the subject of her only non-science fiction novel, On Strike Against God (1980). Her work has been translated into French, German, Italian, Japanese, Dutch, Danish, Spanish, Catalán, and Finnish. She currently lives in Tucson, Arizona, describing the mountains and desert as "wonderfully fractal". A sufferer of chronic back problems, Russ is said to write standing up.
Father: Evarett I. Russ
Mother: Bertha Zinner

University: BA English, Cornell University (1957)
University: MFA Drama, Yale University (1960)
Professor: Cornell University
Professor: SUNY Binghampton
Professor: University of Colorado at Boulder
Professor: English, University of Washington

Author of books:
Picnic on Paradise (1968)
And Chaos Died (1970)
The Female Man (1975)
Alyx (1976)
We Who Are About To (1977)
The Two of Them (1978)
(Extra)ordinary People (1983, collection)
The Zanzibar Cat (1983)
Magic Mommas, Trembling Sisters, Puritans & Perverts (1985, nonfiction)
The Hidden Side of the Moon (1987)
How to Write Like a Woman (1995, nonfiction)
To Write Like a Woman: Essays in Feminism and Science Fiction (1995, essays)

Do you know something we don't?
Submit a correction or make a comment about this profile

Copyright ©2019 Soylent Communications