Ross Ulbricht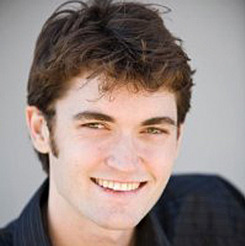 AKA Ross William Ulbricht
Born: 27-Mar-1984
Birthplace: Austin, TX

Gender: Male
Race or Ethnicity: White
Sexual orientation: Straight
Occupation: Criminal
Nationality: United States
Executive summary: Dread Pirate Roberts
Convicted of running the TOR anonymous trading market, "The Silk Road", through which $1.2B passed. Sentenced to life imprisonment.
Before his arrest: "Now, my goals have shifted. I want to use economic theory as a means to abolish the use of coercion and aggression amongst mankind. Just as slavery has been abolished most everywhere, I believe violence, coercion and all forms of force by one person over another can come to an end. The most widespread and systemic use of force is amongst institutions and governments, so this is my current point of effort. The best way to change a government is to change the minds of the governed, however. To that end, I am creating an economic simulation to give people a first-hand experience of what it would be like to live in a world without the systemic use of force."

After his conviction: "I wish I could go back and convince myself to take a different path. I've changed. I'm not the man I was when I created Silk Road. I'm a little wiser, a little more mature, and much more humble."
His indictment cited $3.6 million in Bitcoin assets, which would be an incredibly small cache for running Silk Road.
His non de plume, Dread Pirate Roberts, was taken from The Princess Bride (1987).
Father: Kirk Ulbricht
Mother: Lyn
Brother: Travis (half brother)
Sister: Cally

University: BS Physics, University of Texas at Dallas (2006)
University: MS Materials Science, Pennsylvania State University (2008)

Good Wagon Books CEO (2010-11)
Money Laundering arrested 2-Oct-2013, convicted 4-Feb-2015
Drug Trafficking arrested 2-Oct-2013, convicted 4-Feb-2015
Conspiracy arrested 2-Oct-2013, convicted 4-Feb-2015
Eagle Scout 2002
Risk Factors: Marijuana

FILMOGRAPHY AS ACTOR
Deep Web (15-Mar-2015) · Himself

Do you know something we don't?
Submit a correction or make a comment about this profile

Copyright ©2019 Soylent Communications