Thomas Monaghan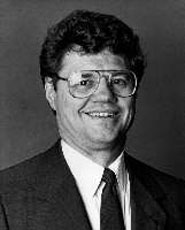 AKA Thomas Stephen Monaghan
Born: 25-Mar-1937
Birthplace: Ann Arbor, MI

Gender: Male
Religion: Roman Catholic
Race or Ethnicity: White
Sexual orientation: Straight
Occupation: Business, Activist
Party Affiliation: Republican
Nationality: United States
Executive summary: Domino's Pizza founder, pro-life activist
Military service: USMC (1956-59)
Founder of Domino's Pizza. Father died when Monaghan was only 4 years old. His mother couldn't support the family, so two years later he and his brother wound up in a series of foster homes. Together they founded Domino's Pizza in Ypsilanti, Michigan in 1960.
An avid reader of biographies -- he doesn't read novels -- Monaghan said he's been particularly captivated by Henry Ford and Ray Kroc, the mastermind behind McDonald's. Ford he admires for his focus on people and his insight into automation.

As for Kroc, Monaghan likes the fact that he described himself as a hamburger man rather than as a businessman: "I like that. I like to think I am a pizza man. He wasn't trapped by tradition. He was hands-on. He knew the business inside and out. He knew the food business like few people did before he even got into it. He saw a new idea and visualized it and saw it become something big. I don't think a lot of people can do that."
Major contributor to Catholic and anti-abortion action groups.

After selling his interest in Domino's, Monaghan used upwards of $450-million constructing Ave Maria University in Ave Maria, Florida, a "Catholic town" he designed and built from scratch. After being threatened with a lawsuit by the ACLU, Monaghan backed off on plans to have his town ban adult videos, raunchy cable TV channels, and the sale of condoms and birth control pills at drug stores.

Father: Francis Monaghan (d. 24-Dec-1941, peritonitis)
Mother: Anna Monaghan (nurse, d. 1988)
Brother: James
Wife: Marjorie Zybach (m. 1962, 4 daughters)
Daughter: Mary
Daughter: Susan
Daughter: Margaret
Daughter: Barbara


High School: St. Thomas High School, Ann Arbor, MI (1955)
University: Ferris State University, Big Rapids, MI
University: University of Michigan (dropped out)
Administrator: Board of Governors, Ave Maria School of Law


Domino's Pizza Founder, CEO
Americans for a Republican Majority
Ashcroft 2000
Bauer for President 2000
Brownback for President
Campaign America Inc.
Catholic Campaign for America
Catholic League for Religious and Civil Rights Board of Advisors
DeMint for Senate Committee
Friends of George Allen
Friends of Katherine Harris
George W. Bush for President
John McCain 2008
Knights of Malta
McCain-Palin Victory 2008
Pete Coors for Senate
Restore America PAC
Restoring the American Dream Board of Directors
Romney for President
Santorum 2006
Susan B. Anthony List
Thomas More Law Center Founder
Thousands of South Dakotans for Bill Janklow for Congress
Irish Ancestry


SPORTS FRANCHISE HISTORY
Detroit Tigers Owner (1983-92)





Requires Flash 7+ and Javascript.



Do you know something we don't?
Submit a correction or make a comment about this profile






Copyright ©2019 Soylent Communications