Caravaggio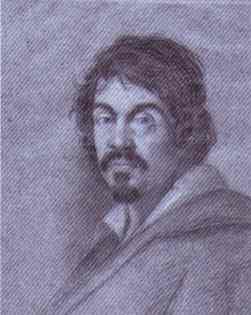 AKA Michel Angelo Merisi
Born: 28-Sep-1573
Birthplace: Milan, Italy
Died: 18-Jul-1610
Location of death: Porto Ercole, Tuscany, Italy
Cause of death: Pneumonia
Remains: Buried, Cimitero San Sebastiano, Porto Ercole, Tuscany, Italy

Gender: Male
Religion: Roman Catholic
Race or Ethnicity: White
Sexual orientation: Matter of Dispute
Occupation: Painter
Nationality: Italy
Executive summary: Temperamental painter
Italian painter, born in the village of Caravaggio, in Lombardy, from which he received his name. He was originally a mason's laborer, but his powerful genius directed him to painting, at which he worked with immitigable energy and amazing force. He despised every sort of idealism whether noble or emasculate, became the head of the Naturalisti (unmodified imitators of ordinary nature) in painting, and adopted a style of potent contrasts of light and shadow, laid on with a sort of fury, indicative of that fierce temper which led the artist to commit a homicide in a gambling quarrel at Rome: he killed Ranuccio Tomassoni on 29th May 1606.
To avoid the consequences of his crime he fled to Naples and to Malta, where he was imprisoned for another attempt to avenge a quarrel. Escaping to Sicily, he was attacked by a party sent in pursuit of him, and severely wounded. Being pardoned, he set out for Rome; but having been arrested by mistake before his arrival, and afterwards released, and left to shift for himself in excessive heat, and still suffering from wounds and hardships, he died of fever on the beach at Pontercole in 1610.
His best pictures are the "Entombment of Christ", now in the Vatican; "St. Sebastian", in the Roman Capitol; a magnificent full-length portrait of a grand-master of the Knights of Malta, Alof de Vignacourt, and his page, in the Louvre; and the "Borghese Supper at Emmaus." Many consider him the best Italian painter of the 17th century.
Father: Fermo Merisi (d. circa 1583)
Mother: (d. 29-Nov-1591)

Unlawful Possession of a Knife sword, Rome (5-May-1598)
Battery Rome (26-Apr-1604)
Assault threw stones at policemen, Rome (19-Oct-1604)
Unlawful Possession of a Knife sword and dagger, Rome (28-May-1605)
Battery Rome, fled prosecution (29-Jul-1605)
Duel: Swords Ranuccio Tomassoni, Rome (29-May-1606)
Murder of Ranuccio Tomassoni (29-May-1606), fled prosecution to Syracuse
Escaped Death Sentence
Pardoned Naples
Held Prisoner Fort St. Angelo, Malta (1608)
Escaped from Prison to Sicily (1608)
Slaveowners

Do you know something we don't?
Submit a correction or make a comment about this profile

Copyright ©2019 Soylent Communications