The Godfather (15-Mar-1972)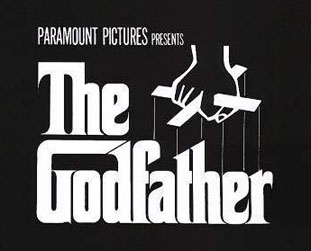 Director: Francis Ford Coppola
Writers: Francis Ford Coppola; Mario Puzo
From novel: The Godfather by Mario Puzo
Keywords: Crime, Organized Crime, Las Vegas, Wedding, Explosions, New York
| Name | Occupation | Birth | Death | Known for |
| --- | --- | --- | --- | --- |
| Rudy Bond | Actor | 1-Oct-1912 | 29-Mar-1982 | A Streetcar Named Desire |
| Marlon Brando | Actor | 3-Apr-1924 | 1-Jul-2004 | A Streetcar Named Desire |
| James Caan | Actor | 26-Mar-1940 | | Vegas |
| Richard S. Castellano | Actor | 4-Sep-1933 | 10-Dec-1988 | The Godfather |
| John Cazale | Actor | 12-Aug-1935 | 12-Mar-1978 | Fredo in The Godfather |
| Richard Conte | Actor | 24-Mar-1910 | 15-Apr-1975 | The Blue Gardenia |
| Robert Duvall | Actor | 5-Jan-1931 | | Tom Hagen in The Godfather |
| Sterling Hayden | Actor | 26-Mar-1916 | 23-May-1986 | Jack D. Ripper in Dr. Strangelove |
| Diane Keaton | Actor | 5-Jan-1946 | | Kay in The Godfather films |
| John Marley | Actor | 17-Oct-1907 | 22-May-1984 | Godfather horsehead recipient |
| Al Pacino | Actor | 25-Apr-1940 | | Michael Corleone in The Godfather |
| Alex Rocco | Actor | 29-Feb-1936 | | Moe Greene in The Godfather |
| Gianni Russo | Actor | 12-Dec-1943 | | The Godfather |
| Vito Scotti | Actor | 26-Jan-1918 | 5-Jun-1996 | Character actor, 1950s to 1990s |
| Talia Shire | Actor | 25-Apr-1946 | | Connie in The Godfather |
| Simonetta Stefanelli | Actor | 30-Nov-1954 | | Apollonia in The Godfather |
| Abe Vigoda | Actor | 24-Feb-1921 | | Fish on Barney Miller (not dead yet) |
CAST
REVIEWS
Review by Ernest Fitzgerald Jr. (posted on 25-Mar-2005)
The best film I have ever seen is easily The Godfather, which beautifully tells the life of Italian gangmaster Vito Corleone, from boy to man.
The story starts with Vito (Marlon Brando) as a young boy, who flees his hometown Corleone after seeing his mother gunned down by the local gangsters. When he arrives in New York, he finds work in a groceries store. Note; when he is a young adult, Vito is played by Robert De Niro.
He eventually becomes a real gangster when he meets a new accomplice, and then assassinates his accomplice's arch foe. He also, at this stage, has children; Fredo, Michael, Santino and Sonny.
When we come to the stage where he is grown up (Marlon Brando plays Vito, now) we see him at the wedding, and he is eventually shot by police captain McCluskey (Sterling Hayden).
Enter Michael Corleone (Al Pacino) -- youngest Corleone of the mafia, yet ready to have his revenge. When we come round to Vito still being alive, he works to keep his father -- and does so when he guns down McCluskey and his assistant.
A real gangster drama. Other cast members include Robert Duvall, James Caan and Diane Keaton.
---
Review by Solid E (posted on 15-Feb-2008)
My favorite sequence in this film is when Brando, hair unkempt comes downstairs in his robe and pajamas and sees Robert Duval sitting in the parlor having his "drink". The dialogue and the acting by Brando is of the highest order here. In this sequence Brando pieces together what is going on and acts accordingly. From his decsion to end the war between the families and his request to see Bonasera Brando shows how the fine art of acting is really done. A great film, a great actor and most importantly a great screenplay.
---
Do you know something we don't?
Submit a correction or make a comment about this profile

Copyright ©2013 Soylent Communications