Larry King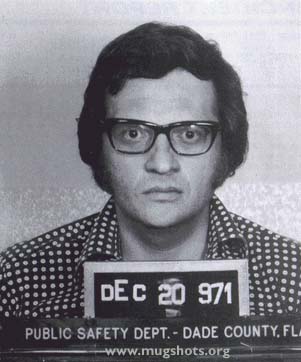 AKA Lawrence Harvey Zeiger
Born: 19-Nov-1933
Birthplace: Brooklyn, NY
Died: 23-Jan-2021
Location of death: Los Angeles, CA
Cause of death: Infection

Gender: Male
Religion: Jewish
Race or Ethnicity: White
Sexual orientation: Straight
Occupation: Talk Show Host
Nationality: United States
Executive summary: Larry King Live
Larry King was for decades one of America's most popular talk show hosts, first on local radio, then nationally syndicated radio, and for decades Larry King Live aired live in prime time on TV's CNN. His parents were Russian immigrants, and he grew up in Brooklyn, where Sandy Koufax was a childhood chum. He started working as a janitor and gopher at a Miami Beach radio station in 1957, and first went on the air when one of their announcers quit without notice.
In 1971, he was arrested for grand larceny, and pleaded no contest to passing a bad check. The particulars remain muddled and unproven, but it's alleged that King tried to sell his influence with Richard M. Nixon's attorney general John Mitchell to a convicted stock swindler named Louis Wolfson. After these odd events he was off the air for a few years, and worked as an announcer at a race track.
In 1978, he started his nationally syndicated Larry King Show on Mutual Radio, and in 1985 he joined CNN, with a similar format of yakking with celebrities and newsmakers, then taking calls from the public. On the air, he wore suspenders and black-rimmed glasses, and always came across as a nice guy. King preferred to ask what he called "human questions", not "press-conference questions", and characterized himself as an "interviewer", not a journalist. He often explained that he did not prepare for interviews, though that was obvious to viewers. Not preparing, he said, led him to ask more "honest" questions — fine when he was interviewing Kirsten Dunst or Stephen King, but a rather tedious disservice when interviewing politicians and policymakers, who knew the questions would be softball.
From 1982 to 2001, King wrote a regular column for USA Today, consisting of just a sentence or two on one subject dot-dot-dot and then a sentence or two on the next subject dot-dot-dot, in apparent homage to gossip columnist Herb Caen. It made Entertainment Tonight seem like serious journalism by comparison, and the column was perfectly parodied in The Onion:
The Amish make fine houses... I wish Freddie Prinze was alive today so we could both laugh... Some of the most beautiful women in the world work in diners... Sex after 60 may be a challenge, but I like challenges... If I had four awards to give, I would give them all to the Golden Girls...
In 2001, announcing that the column would be discontinued, a USA Today press release explained that they wanted the paper to be "trendier, newsier and to have greater impact than it has now". He stepped down from his CNN post in 2010, after 25 years on television.

At last count, King had five children from his seven marriages to six women.

Father: Eddie Zeiger (restauranteur; b. 1900, d. 1944)
Mother: Jennie Zeiger (garment worker; d. 1976)
Brother: Irwin Zeiger (b. 1926, d. 1932)
Brother: Marty Zeiger
Wife: Frada Miller (high school girlfriend, m. 1953, annulled 1953)
Wife: Alene Akins (Playboy bunny; m. 1961, div. 1963, m. 1968, div. 1971)
Wife: Mickey Sutphin (m. 1964, div. 1967)
Wife: Sharon Lepore (math teacher; m. 1976, div. 1983)
Girlfriend: Angie Dickinson (actress, dated mid-1980s)
Girlfriend: Katie Couric (talk show host, briefly dated in late 1980s)
Wife: Julia Alexander (m. 1989, div. 1992)
Girlfriend: Rama Fox (minister; engaged 1992, broke up 1994)
Girlfriend: Deanna Lund (engaged 1995; broke up 1995)
Wife: Shawn Southwick (TV personality; m. 5-Sep-1997, two sons)
Son: Chance (b. 1999)
Son: Cannon (b. 2001)


High School: Lafayette High School, Brooklyn, NY


CNN (1985-2010)
USA Today Columnist (1982-2001)
Academy of Achievement (1996)
Afghanistan World Foundation Celebrity Committee
America-Israel Friendship League Board of Directors
Friars Club Abbot
Broadcasting and Cable Hall of Fame
Hollywood Walk of Fame 6616 Hollywood Blvd (television)
Radio Hall of Fame
Endorsement of Hilton Hotels 1999
Bankruptcy 1971
Heart Attack 1987
Heart Bypass Operation 1987
Angioplasty Sep-1997
Roast: Bob Schieffer (2004)
Grand Theft (grand larceny) Miami, FL 20-Dec-1971
Visited Disneyland MLB All-Star Parade (13-Jul-2010)
Camp: Surprise Lake
Russian Ancestry
Risk Factors: Diabetes, Smoking


TELEVISION
Larry King Live Host (1985-2010)


FILMOGRAPHY AS ACTOR
Fahrenheit 11/9 (6-Sep-2018) · Himself
The Power of Few (15-Feb-2013)
Jews and Baseball: An American Love Story (25-Jul-2010) · Himself
Shrek Forever After (21-Apr-2010) · Doris [VOICE]
Swing Vote (20-May-2008) · Himself
Bee Movie (28-Oct-2007) [VOICE]
Mr. Warmth: The Don Rickles Project (13-Oct-2007) · Himself
Jimmy Carter: Man from Plains (7-Sep-2007) · Himself
Shrek the Third (17-May-2007) [VOICE]
A Perfect Day (18-Dec-2006) · Himself
The Last Mogul: The Life and Times of Lew Wasserman (19-Mar-2005) · Himself
Mr. 3000 (8-Sep-2004) · Himself
The Stepford Wives (6-Jun-2004) · Himself
Shrek 2 (15-May-2004) · Ugly Stepsister [VOICE]
Marilyn's Man (23-Apr-2004) · Himself
John Q (15-Feb-2002) · Himself
America's Sweethearts (17-Jul-2001) · Himself
The Contender (10-Sep-2000) · Himself
The Kid (25-Jun-2000) · Himself
Enemy of the State (16-Nov-1998) · Himself
Bulworth (15-May-1998) · Himself
Primary Colors (20-Mar-1998) · Himself
The Jackal (14-Nov-1997) · Himself
An Alan Smithee Film: Burn Hollywood Burn (29-Sep-1997) · Himself
Contact (11-Jul-1997) · Himself
The Long Kiss Goodnight (11-Oct-1996) · Himself
Open Season (3-May-1996) · Himself
We're Back! A Dinosaur's Story (24-Nov-1993) · Himself [VOICE]
Dave (7-May-1993) · Himself
The Exorcist III (17-Aug-1990) · Himself
Crazy People (13-Apr-1990) · Himself
Eddie and the Cruisers II: Eddie Lives! (18-Aug-1989)
Ghostbusters (8-Jun-1984) · Himself


Rotten Library Page:
Larry King

Author of books:
Larry King (1982, memoir, with Emily Yoffe)
Tell Me More (1990, memoir, with Peter Occhiogrosso)
When You're from Brooklyn, Everything Else is Tokyo (1992, memoir, with Marty Appel)
On the Line: The New Road to the White House (1993)
My Remarkable Journey (2009, memoir, with Cal Fussman)





Requires Flash 7+ and Javascript.



Do you know something we don't?
Submit a correction or make a comment about this profile






Copyright ©2021 Soylent Communications