Jonathan Pryce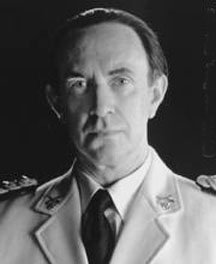 AKA Jonathan Price
Born: 1-Jun-1947
Birthplace: Holywell, Wales

Gender: Male
Race or Ethnicity: White
Sexual orientation: Straight
Occupation: Actor
Nationality: Wales
Executive summary: Sam Lowry in Brazil
Jonathan Price left home at the age of 16 to attend art school, where he became interested in drama. He earned a scholarship to the Royal Academy of Dramatic Art in London, and became a successful stage actor. At some point he changed the spelling of his last name from Price to Pryce. He has won two Tonys, and continues to perform in plays between films.
Pryce created the role of the Engineer in Miss Saigon on the London stage, and sparked an American controversy when he agreed to reprise the role on Broadway. The character is half-Asian, half-French, and protesters wanted an Asian actor in the role. With Pryce in the play, the show eventually went on, and theater-goers presumably forgot to be offended. He has appeared in London productions of everything from Hamlet to My Fair Lady, and in 2004 co-starred with his wife Kate Fahy in The Goat, or Who Is Sylvia?
Best recognized as the daydreaming bureaucrat in Terry Gilliam's Brazil, Pryce's other memorable film roles include the client in Glengarry Glen Ross, the Juan Peron to Madonna's Evita (1996), and a hammy, megalomaniacal Bond villain in Tomorrow Never Dies.
He has also done ads for Nissan's Infiniti luxury cars.
Father: Isaac Price (coal miner; d. 1976)
Mother: Margaret Ellen Williams (retail cashier)
Wife: Kate Fahy (Irish theater actress, m. 1974, two sons, one daughter)
Son: Patrick Pryce (b. 1983)
Son: Gabriel Pryce (b. 1986)
Daughter: Phoebe Pryce (b. 1990)

University: Royal Academy of Dramatic Art, London

FILMOGRAPHY AS ACTOR
The Man Who Killed Don Quixote (19-May-2018)
The Man Who Invented Christmas (10-Nov-2017)
The Wife (12-Sep-2017)
Woman in Gold (9-Feb-2015)
The Salvation (17-May-2014)
Listen Up Philip (20-Jan-2014)
G. I. Joe: Retaliation (27-Mar-2013)
Dark Blood (27-Sep-2012)
Hysteria (15-Sep-2011) · Dr. Robert Dalrymple
G.I. Joe: The Rise of Cobra (5-Aug-2009) · U.S. President
Echelon Conspiracy (27-Feb-2009)
Bedtime Stories (24-Dec-2008)
My Zinc Bed (27-Aug-2008)
Leatherheads (24-Mar-2008)
Cranford (18-Nov-2007)
Pirates of the Caribbean: At World's End (19-May-2007)
Pirates of the Caribbean: Dead Man's Chest (25-Jun-2006)
Renaissance (15-Mar-2006) [VOICE]
The New World (25-Dec-2005) · King James
Brothers of the Head (10-Sep-2005)
The Brothers Grimm (29-Jul-2005)
De-Lovely (22-May-2004) · Gabe
Pirates of the Caribbean: The Curse of the Black Pearl (28-Jun-2003) · Gov. Weatherby Swann
What a Girl Wants (27-Mar-2003) · Alistair Payne
Unconditional Love (23-Aug-2002)
Confessions of an Ugly Stepsister (10-Mar-2002)
The Affair of the Necklace (20-Nov-2001) · Cardinal Louis de Rohan
Victoria & Albert (26-Aug-2001)
Bride of the Wind (8-Jun-2001)
Very Annie Mary (25-May-2001)
Taliesin Jones (12-Oct-2000)
Stigmata (10-Sep-1999)
Hey, Mr. Producer! The Musical World of Cameron Mackintosh (8-Nov-1998)
Ronin (12-Sep-1998) · Seamus
Tomorrow Never Dies (19-Dec-1997) · Elliot Carver
Regeneration (28-Aug-1997)
David (23-Mar-1997)
Evita (20-Dec-1996) · Juan Perón
Carrington (2-May-1995)
A Troll in Central Park (7-Oct-1994) · Alan [VOICE]
Shopping (14-Jul-1994)
Deadly Advice (29-Apr-1994)
A Business Affair (16-Mar-1994)
The Age of Innocence (17-Sep-1993) · Rivičre
Barbarians at the Gate (20-Mar-1993)
Shades of Fear (1993) · Duncan Stewart
Glengarry Glen Ross (29-Sep-1992) · James Lingk
Freddie as F.R.O.7 (14-Aug-1992) [VOICE]
The Rachel Papers (12-May-1989)
The Adventures of Baron Munchausen (8-Dec-1988)
Consuming Passions (6-Apr-1988) · Mr. Farris
Man on Fire (4-Sep-1987)
Jumpin' Jack Flash (10-Oct-1986) · Jack
Haunted Honeymoon (25-Jul-1986) · Charles
The Doctor and the Devils (4-Oct-1985)
Brazil (20-Feb-1985) · Sam Lowry
The Ploughman's Lunch (May-1983)
Something Wicked This Way Comes (29-Apr-1983)
Loophole (Mar-1981)
Breaking Glass (1980) · Ken
Voyage of the Damned (22-Dec-1976)

Do you know something we don't?
Submit a correction or make a comment about this profile

Copyright ©2019 Soylent Communications